Being the only safe landing place on the coast of Berwickshire, Eyemouth has always been associated with the sea and fishing.  Eyemouth's history as a fishing village dates back to the 13th century.
In 1298 the Benedictine monks of Coldingham Priory acquired the right to fish in the local waters.  However, up until the end of the 18th century the fishing industry appears to have been relatively unimportant.  At the end of the 19th century the Eyemouth fleet numbered as many as fifty boats, most of them of the Fifie and Zulu design.  The Fifie was used for herring fishing while the Zulu was used for both herring and line fishing.  The catches were seasonal: white fishing – cod, haddock and whiting in winter and the 'draive' or herring fishing in summer.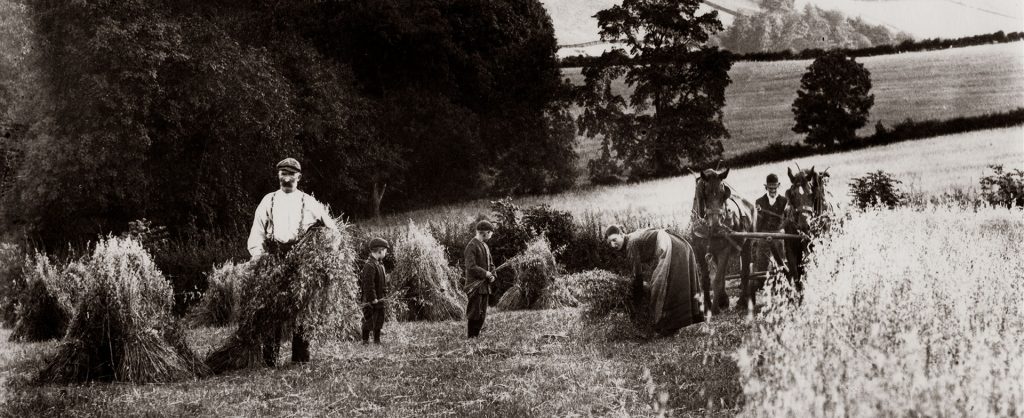 Herring fishing was particularly important to Eyemouth.  The season ran from May to October or November, when men, girls and boats followed the shoals of herring round the coast to ports as far afield as the Shetlands, Great Yarmouth and Holyhead.
However, agriculture played a significant part in the initial development of the harbour with its grain export from the hinterland of the Merse.  The museum has many interesting examples of old rural industries such as milling and farming; jobs like blacksmiths and wheelwrights, which existed in the area until the 1950s and are now virtually nonexistent, similar to the fishing industry now sadly in decline in the town.  The trades which complemented the fishing industry, such as coopering, net and rope-making, as well as the work of the fisher lassies, are graphically illustrated in the museum with photographs and artefacts.  You will also be able to see many of the tools and artefacts from a bygone era when you visit the museum and gain an insight conditions in the home of working fishing families, brought to life in the kitchen come living room display.