Our first floor gallery showcases exhibitions of local interest that change regularly. Please contact us if you are interested in participating in any exhibitions, or displaying your work.
The Whillis Family & The Cutty Sark!
March 23rd until 30th October 2016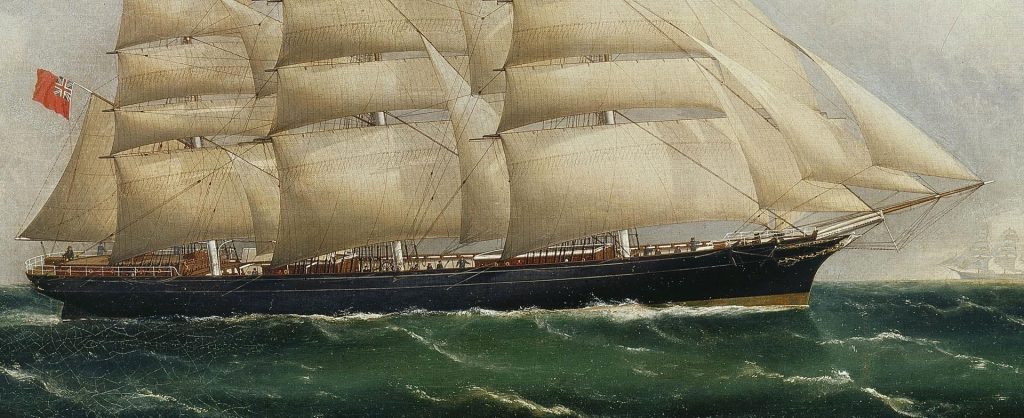 (c) Cutty Sark Trust; Supplied by The Public Catalogue Foundation
We are busy preparing for our first joint exhibition with Eyemouth Maritime Museum, which will tell the story of a successful Eyemouth family, the Whillises, who, during the nineteenth century, rose from very humble beginnings to found one of London's top ship owning businesses.
The exhibition in Eyemouth Museum will focus on the lives and times of both John Whillis Senior (1791-1862) and John Willis Junior (1816-1899), the bicentenary of whose birth will be celebrated on 14 December this year. There will also be lots of information on the extended Whillis family, some of whom married Dunbars, Spouses, Collins, Dougals and still have descendants living in Berwickshire. This will be a great opportunity to go along and see if you are related!
Eyemouth Maritime Museum's exhibition will concentrate on the 32 sailing ships that John Willis and Son owned, their names, voyages, crew and cargoes. There will be special mention of Lammermuir (John Senior's favourite) and Tweed (John Junior's favourite) and of course Cutty Sark, John Junior's most famous commission, designed by Hercules Linton and built on the Clyde.
It is hoped that the exhibitions will open at Easter and remain open throughout the summer with talks, from time to time, on specific aspects of the Whillis family and their ships and lots of activities for children.
NB The Whillis business name was changed to Willis and the company motto became "Where There's a Will Is a Way"